Do your own thing in support of SeeAbility
Fundraising is limited only by your imagination! If you've got an idea, we'd love to hear all about it and to see how we can support you. 
We're developing a brand new free fundraising guide, but in the meantime, please email us on events@seeability.org or call us on 01372 755041. We'd love to support you with ideas, resources and sponsorship forms to make your fundraising a huge success.
Fundraise through JustGiving
It couldn't be easier to start fundraising for SeeAbility online. Simply click the button below to head to JustGiving and create a page that's automatically connected to SeeAbility. The money you raise will be safely transferred to us, so you don't need to worry about managing any donations.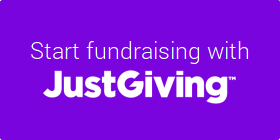 Some fun fundraising ideas
Start a birthday fundraiser on Facebook
It's free, quick and easy to start a Facebook fundraiser - and running one for your birthday is a brilliant way for your friends and family to wish you many happy returns! Set up your fundraiser on Facebook today.
Share your skills online
Whether you're a singer, dancer or gamer, you can share your skills and raise money for SeeAbility by opening a Tiltify page. Tiltify allows you to live stream and fundraise at the same time. So whether it's a gaming marathon, a cookery class, a quiz or a virtual performance, it's a great way to share your talent.
Give up to give back
Looking to kick a habit or challenge yourself to go without something you love? Ask for sponsorship from family and friends to encourage your success and make a lasting difference for people we support.
Neighbourly acts of kindness
You could offer support in your community in exchange for donations to SeeAbility. Maybe it's car washing, gardening or even trusty cake baking (who doesn't love cake?!). It's a great way to make a difference in your community.
An iconic virtual replacement
While the world's most iconic challenges were off limits during the pandemic, we turned to completing them virtually! Let's carry on the trend - instead of climbing Kilimanjaro or cycling from Lands End to John o'Groats, why not climb your stairs 2,267 times to reach the height of Kilimanjaro, or jump on your static bike for 603 miles to cover the length of the UK!